Art with a cat and without bread
Sometimes the internet is like a lost and found box. You see things you never imagined. Always good for a smile: Cat art and – surprinsingly – bread art – Without bread of course. 
A gluten free museeum explains why we need gluten
So yeah! Picasso needs bread…
as well as Roy Lichtenstein.
Let`s stay gluten free and watch a movie. But what happened? There is nothing to share!
This is for all the gluten (free) fans: A fanpage for both parties
And what about the cat`s? Here they come:
Fat Cat Art introduces: Zarathustra the Cat
Oh no! It happened again thought the cat and realized: The food disappeared.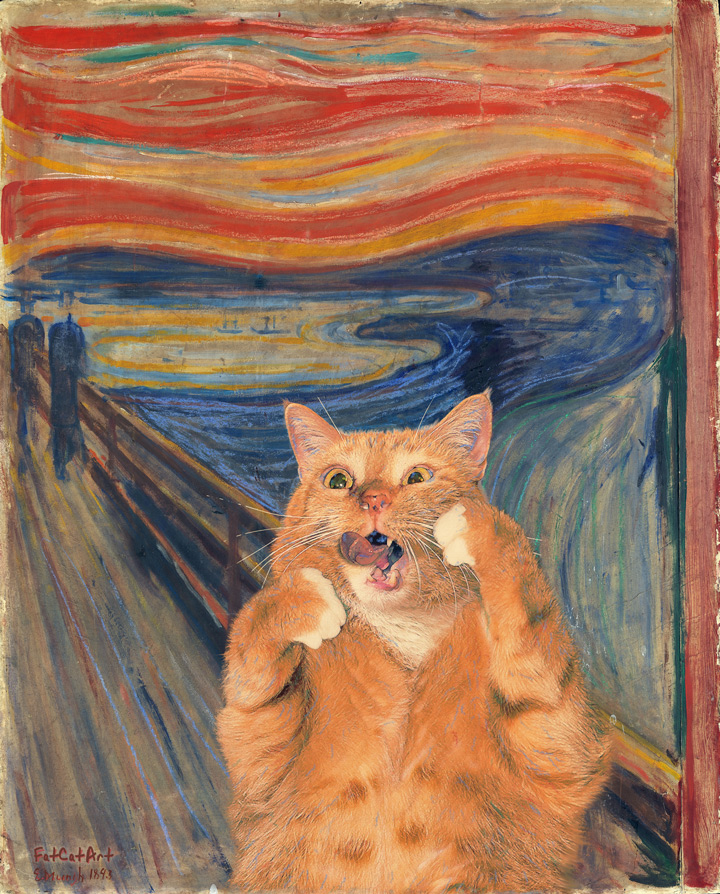 And now you know why Mona Lisa`s smiles: She pets a cat. What a pleasure!
Special thanks to Maike de Rose for this wonderful picture of her cat Schlunz. I recommend her blog for ice cream lovers and food lovers with my warmest wishes.

/